Frequently Asked Questions
Confused? Don't worry. We have all the answers right here!
SHOULD I REDIRECT MY TITHE OR REGULAR GIVING TO THE BUILD CAMPAIGN?
No. Your giving commitment to the Initiative should be above and beyond your regular giving.
HOW DO I MAKE MY COMMITMENT TO BUILD?
In March 2016, we came together as a church family to take the next step toward God's vision for Journey Church by doing two things:
Completing a commitment card indicating what God is leading us to give, over and above our regular giving, for the next three years.
Give our First Fruits Offering – our largest possible gift that counts toward that commitment.
We turned in our First Fruit Offering and commitment cards together at the launch of BUILD, but you are encouraged to join us at any time. Although the campaign is in progress, new commitments should still aim to provide a First Fruits offering to BUILD as an expression of worship to God. First fruit offerings & commitment cards can be turned in by mail or to the church.
WHAT IS A FIRST FRUITS OFFERING?
Just as the Bible refers to times when God's people were encouraged to bring the best of the crops or herds as an offering to the Lord (Proverbs 3:9-10), First Fruits in BUILD carry the same idea. We are worshipping the Lord by making a sacrificial commitment to His expanded work through BUILD.  First Fruits is the opportunity that we have, to bring our largest possible gift toward our identified 3-year commitment at the same time we make our commitment.
IS MY COMMITMENT CONFIDENTIAL? CAN IT BE CHANGED IF NECESSARY?
All giving to Journey Church is completely confidential including giving to the BUILD Campaign. Commitments can be changed if necessary, allowing you to either increase or decrease your commitment as needed. Your decision to change your commitment should be done only after much prayer.
WILL I BE BILLED MONTHLY FOR MY PLEDGE?
No. We will be counting on you to meet your commitments in a timely manner. Your gifts may be given via the mail, the weekly offering, through our online giving portal or through donor advised funds.  If giving via check, please be sure to designate your checks by writing "BUILD" on the memo line.
WHAT ARE DONOR ADVISED FUNDS?
These are all types of assets (cash, stocks, non-liquid assets). You can setup a Giving Fund through National Christian Foundation and choose Journey Church as the recipient of these assets and receive an income tax deduction at the time of the donation. For more information, call the church office or visit www.nationalchristian.com.
WHAT HAPPENS IN THE EVENT THAT MORE OR LESS THAN THE OUTLINED GOALS ARE COMMITTED?
If more that $2,000,000 is sacrificially given over the next three years, 90% of the additional funds will be directed to reducing the mortgage, while the other 10% will be directed toward Compassion initiatives within our community and along the Front Range.
WHAT IS EXPECTED OF ME?
Ask questions and be informed. Most importantly, seek God. Take time to prayerfully consider what kind of sacrifice God is asking you to make. "Not equal gifts, but equal sacrifice" best describes Journey's understanding of Biblical stewardship. Not everyone can make a million dollar gift, but everyone can make a sacrificial one.
Have you prayerfully asked of God's will for you and feel ready to step out in faith?
Make a Commitment to BUILD Today!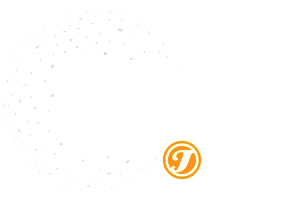 Centennial:
8237 S. Holly Street Unit C
Centennial, CO 80122
Opening June 2017:
9009 Clydesdale Road
Castle Rock, CO 80108
Service Times & Locations
Sundays @ 9:00am & 10:30am
Ph. (303) 841-5466
(voicemail only, both locations)
Em. info@journeycolorado.com